8.24.2005
In their plan to take over the world, Google released their Instant Messenger, Google Talk.
You can get it here
.
As we all know, Google despises Mac and Linux users for some reason, so if you want to access Google Talk with an Apple computer, you'll have to use a Jabber enabled client (like
Adium X
), set up a Jabber account with your Gmail user and pass, at server talk.google.com port 5222 and check 'TLS encryption' - that's it, you're done. No voice chat like in the official Windows client though :(
8.22.2005
Among the things the fabulicious Internet shows us that we would have never seen things like that otherwise, are videos like
LINDOMAR, the Brazilian Sub-Zero
- yeah, go figure.
So what If I have been sick and unable to work for almost 5 months now?
So what if my car was stolen just in this time of need?
So what if I am taking bank loans to pay previous bank loans?
So what if I had to learn a lot about
Wordpress
and PHP so I could (try to) get some jobs and earn some money off the net, since the economy here's been so down, nobody wants to pay sh*t for translations (and I'm a damn good medical and literary English-Portuguese
translator
)?
So what if I am bleeding a lot now after a severe scratch episode, the third one today?
I will solve my problems, even if my
atopic eczema
goes on and on. I just know it.
And what makes me believe this is one fact only: I have found love. Except for one girl a long time ago, I could never hold my interest in someone for more than 1 week, 1 month tops. And now I've found my love.
There is so much truth in the popular old sayings. I get impressed sometimes.
By the way, Aug. 4th was my birthday -
here's a pic of the party
.
8.06.2005
8.04.2005


28 years old.

And the three first ours of my birthday were the best of the last two years, maybe more.

Genuine happiness.

I had forgotten how it was to feel like that.

'Everyday, a shade of blue
You won't believe
What I'm going through
It just feels like I can't afford to let myself go
No, oohooo no...

Everyone is just the same
They touch me
But I can't say

There has been no one brighter than you
I can't deny these things that I do
Feels like the world's at stake 'cause
I have been waiting
I have been waiting for you

Heavenly, that's what you are
You're burnin' me like a shining star
How am I supposed to be that king without you
Ooohooo...it's true yea

Everyone is just the same
They love me
But I can't say

There has been no one brighter than you
I can't deny these things that I do
Feels like the world's at stake yeaaahh...
I have been waiting
I have been waiting for you'

(Waiting for you - Seal)
8.03.2005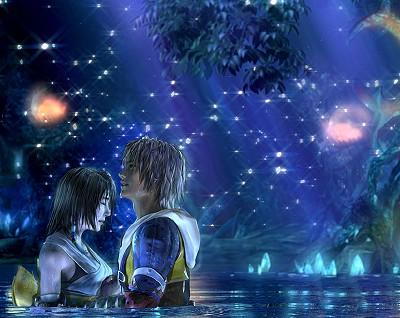 I am tired.
I am so fuckin' tired.
I hate being sick and not being able to work and all that.
I hate the fact that I have worked 2 years and a half in an almost insane rhythm and spent everything I earned in psychotherapy, regular and alternative medications, only to see my disease getting the better part of me and getting progressively worse. Now it feels like it's been a completely worthless fight.
Now I am making bank loans to pay my previous loans' monthly fees. Is there a more pathetic situation than that?
To add to the beautiful scenery, my parents have completely abandoned me to my luck (or lack thereof). I never asked them a single cent after I graduated (2002) and now, in my darkest moment, they just don't care.
My father didn't die this year because of me. Because I saved him, I was awake when he had his 'strokes' and both times he would've been dead by the morning if I weren't a doctor and awake at 3-4 AM because of all this itch scratch eczema thingie I've got going on. Not that I expected eternal gratitude (I think it was the least a son could do), but I never expected such indifference from my state. Such abandonment. Makes me wonder why I spent so many years of my life trying to prove my 'value' to him. It's just like a movie cliché: the more the father is indifferent to the son, the more the son needs to prove himself. So lame.
And, as dreadful as it may sound, today I told my parents I don't want to have lunch with them tomorrow (my birthday), I don't even wanna see them.
And I told them I didn't like them
. That maybe this feeling would go away if I got myself up again, recovered enough for me to work and pay all these fucking debts, and stayed away from them for 3 to 6 months. But right now, I don't like them and I can't do anything about that. And I tried so hard not to feel like this.
Luckily I am in love with a wonderful woman and she loves me too, and it all happened so fast.
And she gives me so much strength. She renews my will when I am about to break. And she makes me want to be the person I am when I'm with her all the time. The same person I lost long ago, sometime in 2001.
So Apple has finally decided to enter the 90's (yes, the nineties) and released
a stupid mouse with a stupid name and no ergonomics
... But now with more than one button and a scroll wheel (ball?)! Weee!
At least the design is pretty, as are all Apple products (except for that horrible eMac computer), though I think I liked Microsoft's
Philippe Starck mouse series
better, they also have great design and horrible ergonomics.
But, seriously, there's no way to compare this 'mighty mouse' to a Logitech MX series or to my own
Intellimouse Wireless Explorer
.
And yes, I am a loyal Mac user.